Description
Revolutionize Aerial Surveying with the Zenmuse L2
Are you ready for a game-changer in aerial surveying technology? The Zenmuse L2 offers a dynamic fusion of advanced features tailored for professionals across industries, making it an indispensable tool for precision data collection from the skies.
Key Features:
Comprehensive Integration: The Zenmuse L2 seamlessly combines a Livox Lidar module, a high-accuracy IMU (Inertial Measurement Unit), and a 20MP camera with a 1-inch CMOS sensor, mounted on a precision-engineered 3-axis stabilized gimbal.

Exceptional Efficiency: Cover vast areas efficiently with the capability to scan up to 2 km² in a single flight. This is made possible by the Livox frame Lidar module with a wide 70° field of view and a visible light camera that delivers real-time true-color point cloud models.

Unparalleled Accuracy: Achieve precision with centimeter-accurate reconstructions thanks to the high-accuracy IMU, a vision sensor for precise positioning, and the integration of GNSS data.

Versatility in Any Environment: With an IP44 Ingress Protection Level and an active scanning method, the Zenmuse L2 is ready to operate in various conditions, be it rainy, foggy, or low-light scenarios.

Live Data Visualization: The Point Cloud LiveView feature provides immediate insights on-site, enabling you to make critical decisions in real time and verify fieldwork quality by checking point cloud data immediately after each flight.

Measurement and Annotation: Streamline data interpretation and collaboration by acquiring and communicating critical dimensions on the point cloud model through measurements and annotations.

Effortless Post-processing: The DJI Terra software seamlessly fuses IMU and GNSS data for point cloud and visible light calculations, allowing you to effortlessly generate reconstructed models and accuracy reports.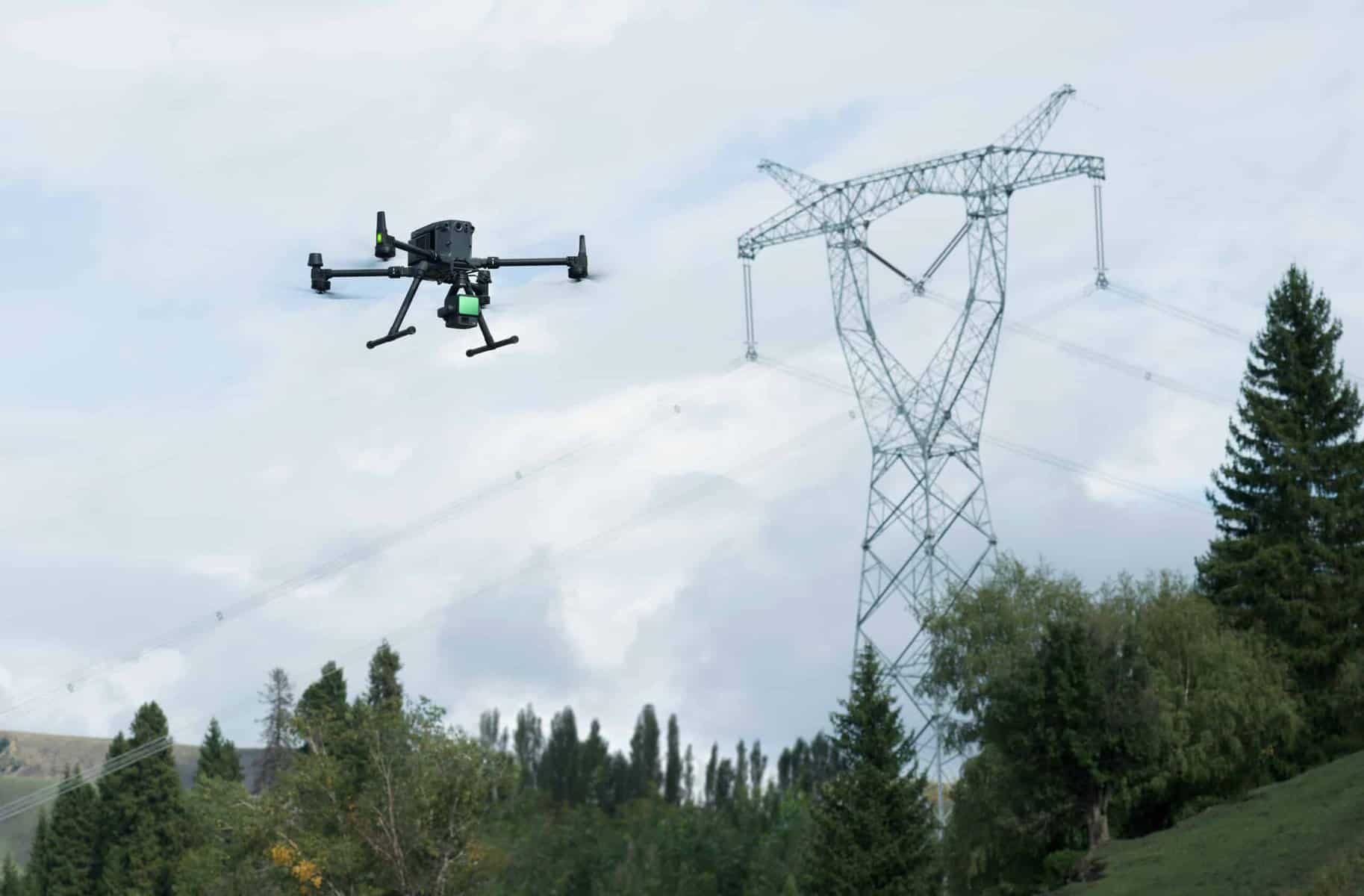 Applications Across Industries:
Topographic Mapping: Quickly generate accurate digital elevation models.
AEC and Surveying: Manage entire projects with highly precise point clouds and 3D models.
Emergency Response: Gather critical real-time insights using true-color point clouds.
Law Enforcement: Enhance situational awareness and forensic investigations on-site.
Energy and Infrastructure: Detailed modeling of complex structures for efficient management.
Agriculture and Forestry Management: Gain insights into vegetation characteristics for better resource management.
In conclusion, the Zenmuse L2 is the pinnacle of aerial surveying technology, designed for professionals who demand precision, efficiency, and versatility. It's time to elevate your aerial data collection to new heights with Zenmuse L2.