Description
Revolutionize Aerial Surveying with the Zenmuse L1
The DJI Zenmuse L1 is a sophisticated geospatial data acquisition solution engineered to meet the demands of professionals in the field of engineering and surveying. It combines a Livox LiDAR module, a high-accuracy IMU (Inertial Measurement Unit), and a 1-inch CMOS camera mounted on a 3-axis stabilized gimbal. When paired with the Matrice 300 RTK and DJI Terra software, the Zenmuse L1 forms an integrated system that provides real-time 3D data throughout the day, efficiently capturing intricate structural details and delivering exceptionally precise reconstructed models.
Advanced Sensor Integration: The Zenmuse L1 boasts a remarkable fusion of technologies. Its Livox LiDAR module captures rich 3D point cloud data, while the 1-inch CMOS RGB camera captures high-resolution imagery. This integration is complemented by a high-accuracy IMU, providing precise orientation data for each captured point. The result is a comprehensive dataset that is invaluable for professionals in the engineering and surveying fields.
Efficiency Redefined: The Zenmuse L1 is designed for efficiency. In a single flight, it can cover up to 2 km2, an extraordinary achievement for surveying large areas with accuracy and speed. This is especially crucial for engineers who need to quickly assess and monitor expansive construction sites or infrastructure projects.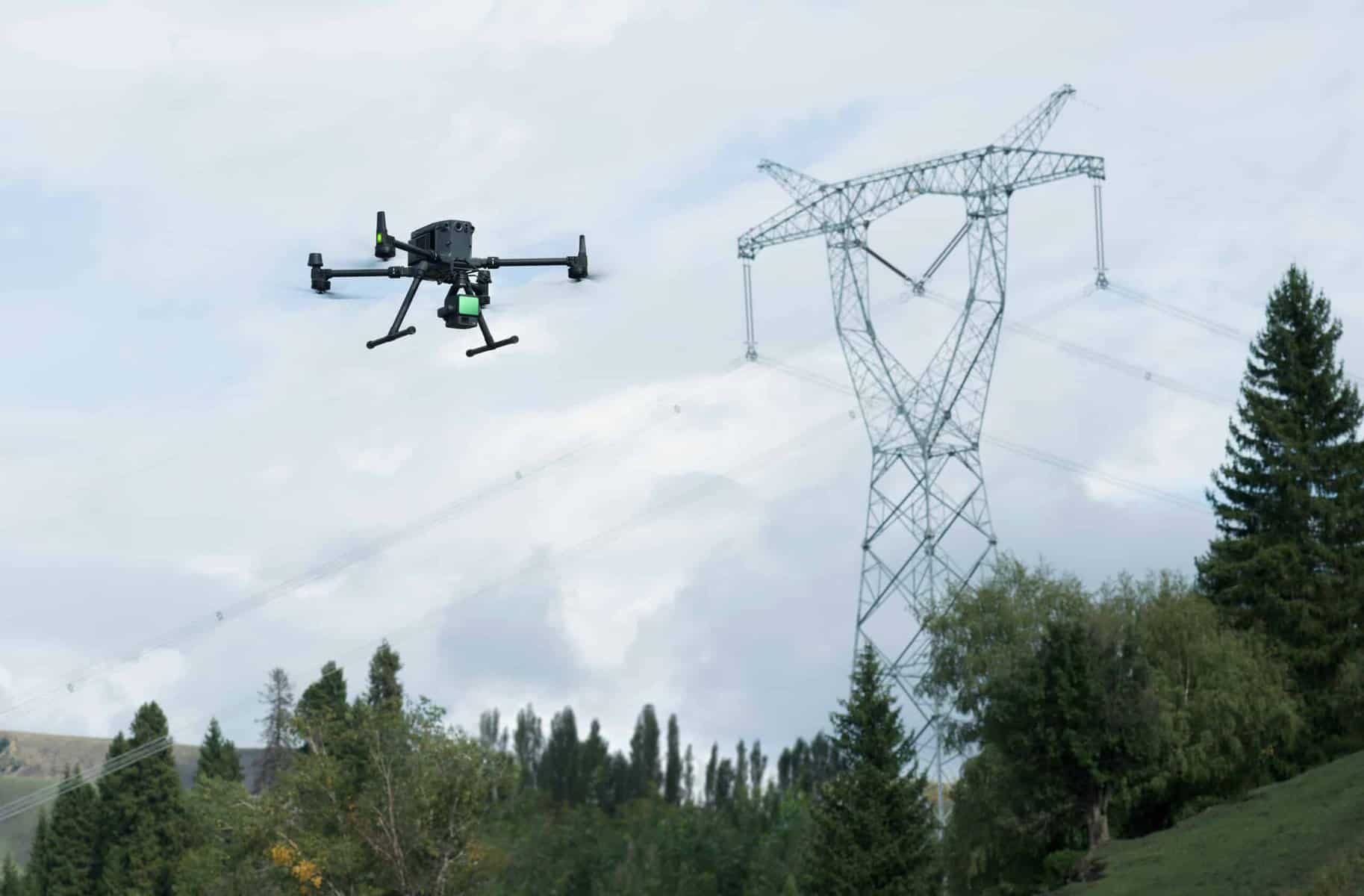 Unparalleled Accuracy: Precision is at the heart of the Zenmuse L1's design. It achieves a vertical accuracy of 5 cm and horizontal accuracy of 10 cm, allowing engineers and surveyors to create highly detailed and accurate models of the terrain or structures they're analyzing. This level of precision is essential for tasks such as land surveying, construction progress monitoring, and infrastructure inspection.
Multi-Return Capabilities: The Zenmuse L1 supports three returns, making it capable of detecting and recording data from various surfaces, even in complex environments. This feature is invaluable for surveyors dealing with densely vegetated areas or engineers working on projects with intricate structures.
All-Weather Operations: With its IP54 ingress protection level, the Zenmuse L1 can be operated in challenging weather conditions, including rain and fog. This rugged design ensures that it remains a dependable tool in adverse environments.
Versatile Applications: The Zenmuse L1 isn't limited to a single use case. It can be employed in diverse scenarios, from topographic mapping, where it helps create accurate digital elevation models, to architecture, engineering, and construction (AEC) projects, where it assists in managing the entire project lifecycle through highly detailed 3D models. The system is also beneficial in emergency response situations, enabling real-time data acquisition for critical decision-making. Law enforcement can utilize it for situational awareness and forensic analysis, while energy and infrastructure professionals can efficiently manage complex structures and assets. Additionally, the Zenmuse L1 is valuable in agriculture and forestry, helping gather data on vegetation density, stock volume, and canopy growth, aiding in land and resource management.
Real-Time Insights: One of the most noteworthy features is the ability to visualize data in real time. The Point Cloud LiveView enables operators to gain immediate insights during flights. This means that engineers and surveyors can adapt to changing conditions and make critical decisions on-site without delay. Post-flight, they can verify the quality of their fieldwork by reviewing point cloud data instantly.
The DJI Zenmuse L1 is a state-of-the-art LiDAR and camera system that redefines the capabilities of geospatial data acquisition for engineers and surveyors. Its remarkable efficiency, unparalleled accuracy, and versatile applications make it an indispensable tool for professionals in these fields, enabling them to streamline their operations and obtain highly precise data for a wide range of applications.