Description
The CHC BB4 Photogrammetry and LiDAR Drone
Discover the BB4, a cutting-edge unmanned aircraft system meticulously crafted through the collaboration of two industry titans, CHCNAV and DJI. At the heart of the BB4 lies an intricate blend of scientific design and highly integrated production technology, ushering in a new era of efficiency and precision for surveying engineers.
State-of-the-Art Efficiency: With the BB4, flight preparation becomes a breeze, taking just 2 minutes to transition from setup to full operation. Its modular design incorporates pre-installed arms and antennas, reducing the time spent on technicalities and expanding the platform's accessibility. The compact footprint of the BB4 ensures minimal space requirements for take-offs and landings, enabling easy deployment in diverse environments.
Payload Versatility: Boasting an impressive payload capacity of up to 7 kg, the BB4 adapts to your mission's unique requirements. Equipped with CHCNAV scanners and DSLR cameras, it transforms into a precision instrument for generating 3D point clouds. For 3D photogrammetry or applications in inspection and agriculture, the BB4 seamlessly accommodates oblique camera systems and multi-spectral cameras.
Extended Flight Capabilities: Elevate your survey coverage potential with the BB4's remarkable flight times. With a 1 kg payload, it soars for up to 55 minutes, making large-area surveys more efficient. Even with a 5 kg payload, the BB4 offers up to 40 minutes of flight time, a testament to its superior flying performance. It's the ideal companion for LiDAR-equipped missions over expansive terrain.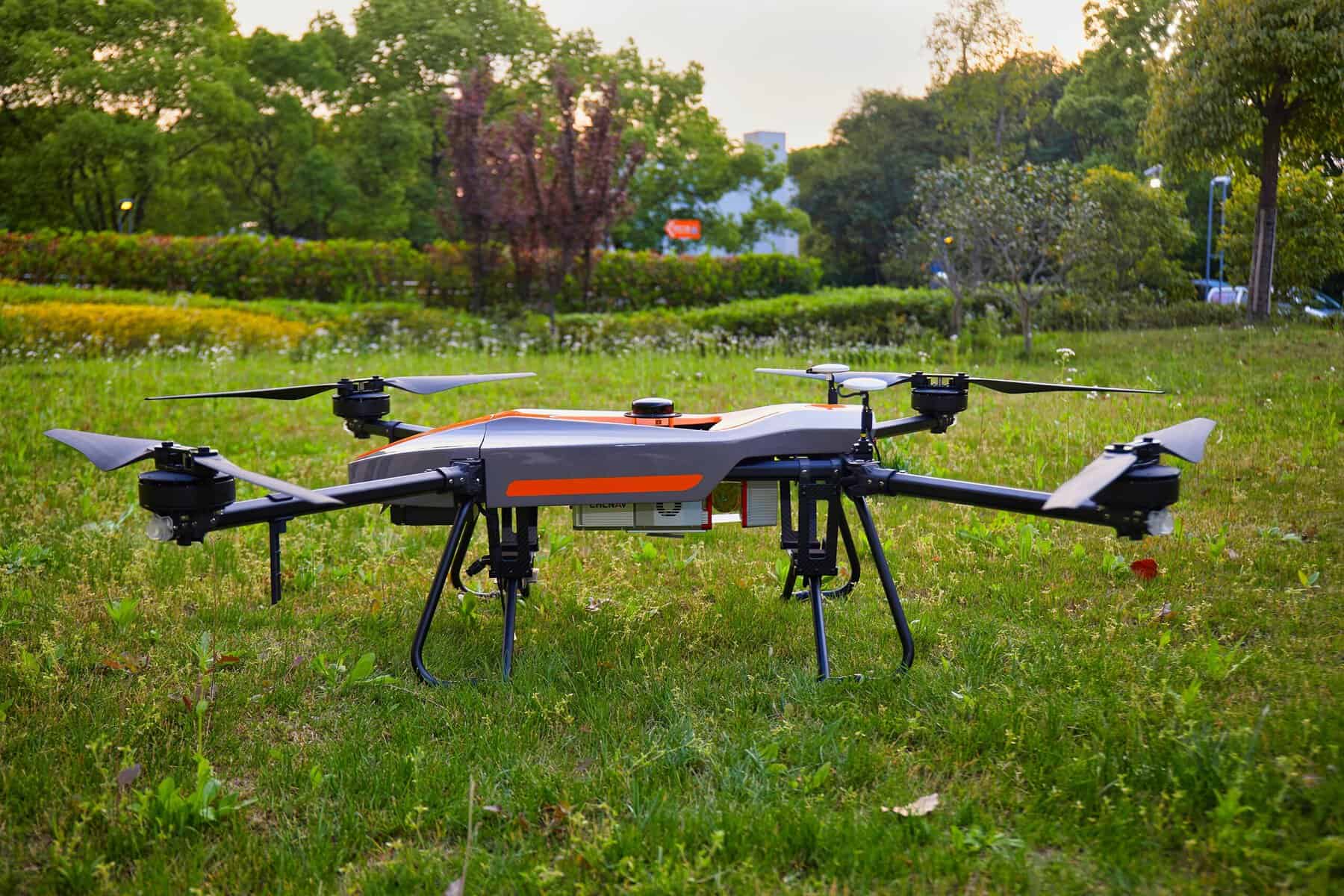 Simplified Operations: Operate the BB4 with ease using the DJI Ground Station Pro (DJI GS Pro), an intuitive iPad app. Perform automated flight missions, streamline cloud-based flight data management, and collaborate across projects for seamless drone workflow management.
Long-Range Prowess: With an operating range extending up to 5 km, the BB4 relies on the DJI Lightbridge 2 flight controller, which sets new standards for wireless HD image transmission. This enhances reliability and minimizes latency, ensuring consistent and high-quality data transmission.
Survey-Grade Accuracy: The BB4 integrates dual DJI A3 IMUs and GNSS units in concert with CHCNAV's advanced positioning solution. The result is unrivaled accuracy, meeting the stringent demands of the surveying and mapping industry with precision that ensures your data is dependable and trustworthy.
The BB4 is not just a drone; it's your gateway to unparalleled precision and efficiency in surveying. Take your geospatial measurements to new heights with a platform designed to simplify operations, diversify payload options, extend flight capabilities, and deliver survey-grade accuracy. Elevate your surveying experience with the BB4, where innovation and precision meet seamlessly.