Description
Juniper Rugged Data Collection
Juniper Systems is a leader in the surveying industry, offering tough and dependable data collectors since 1993. Having sold their data collectors into the surveying, mining, defence, construction, forestery and more, they have plenty of experience to draw from. Many of the most popular designs that you know nad love, are likely originally Juniper data collectors like the Carlson Surveyor+, Surveyor 2 and the Topcon FC-5000. Located in Juniper data collectors are both built and serviced within the United States, which means you get support and service in your time zone, there is no need to send anything overseas. 
Juniper is dedicated to providing a seamless data collection experience that is taileroed to your requirements. With a range of sizes, shapes, and operating systems, you can easily find a data collector that fits your needs. Plus, Juniper's rugged build quality, you can be sure your device will withstand even the harshest job site conditions.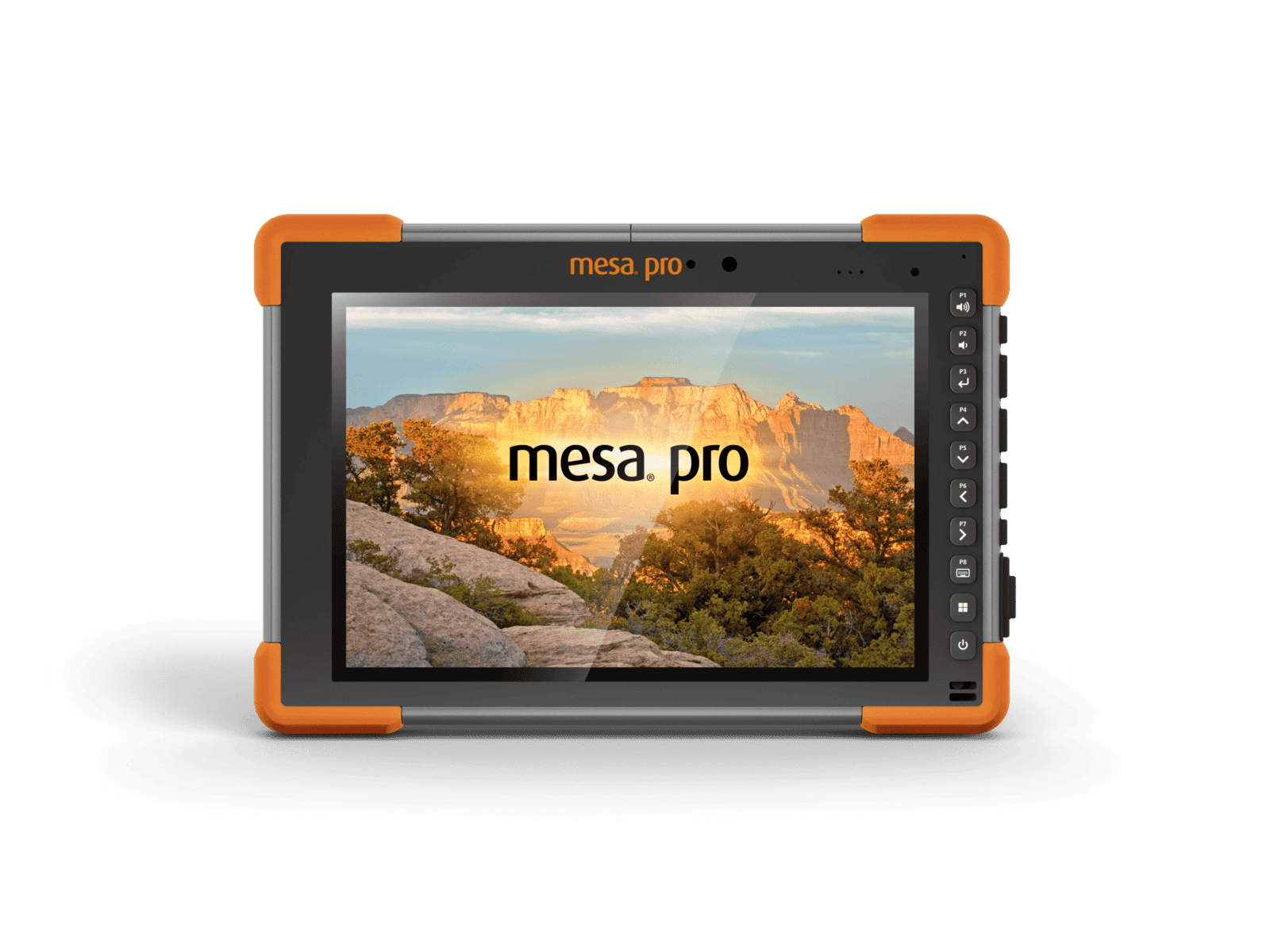 The Mesa Pro is the latestest and greatest field PC from Juniper systems. The Mesa Pro is designed to be the most powerful and customizable data collector that Juniper has ever produced. The Mesa Pro can be tailored to meet your needs. 
With the Mesa Pro, you have the felxibility to select from three Intel Processor options – 11th Gen. intel Core i7 for the best performance, the standard Intel i5, or the more affordable Intel Celeron – to suit your specific work requirements. This allows you to tailor the Mesa Pro to your needs. 
The Mesa Pro offers more than just processor options. You can also customize the RAM with choices of 8GB or 16 GB of LPDDR4X, and the internal storage can be upgraded from 128 GB (standard on the Celeron and i5 models) to a mzimum of 1 TB). The device also has a MicroSD card slot that can expand the storage to a further 1 TB. 
The Mesa Pro, just like all of the other data collectors from Juniper, is built to the highest degree of build quality. It boasts a MIL-STD-810H rating, guaranteeing its durability against temperature fluctuations, shock, and water exposure. 
The Mesa Pro's touch screen is made with the same Dragontrail glass as the Mesa 3, is optimized for outdoor use with scratch and impact resistatnce, anti-glare technology, and water resistance. It also features touch screen profiles for rainy and cold environments, making it easy to use in any conditions. 
Designed to serve as a field PC, that can be seamlessly integrated with a wide range of equipment and applications, the Mesa Pro comes equipped with a variety of ports and optional accessories to simplify work. These include options for a barcode scanner, 9-pin serial and additional batteries.