Description
Hemisphere S321 RTK Receiver
Are you ready to elevate your surveying game? The Hemisphere S321+ is here to take your work to the next level. This outstanding GNSS receiver has been Bench-Mark's top choice for surveying professionals for three years running, and it's no surprise why.
The Ultimate Surveying Tool: At Bench-Mark, we're proud to offer the S321+ as the pinnacle of our surveying equipment. This versatile receiver combines all the advanced features you'd expect from high-end GNSS manufacturers, and it won't break the bank. You don't need to empty your pockets to own one. The S321+ is not just a tool; it's an investment that quickly pays for itself and keeps you ahead of the competition for years to come.
Multi-Constellation GNSS and Triple Frequency: The S321+ is your gateway to the world of GNSS precision. With this receiver, you'll have access to GPS, GLONASS, Galileo, BeiDou, and SBAS constellations—all included as standard, so there's no need to activate extra satellite constellations. But that's not all; the S321+ is also a triple-frequency receiver, unlocking the power of the L5 signal. This signal can work wonders in challenging canopy-covered positions, making sure you can capture data in places you couldn't before.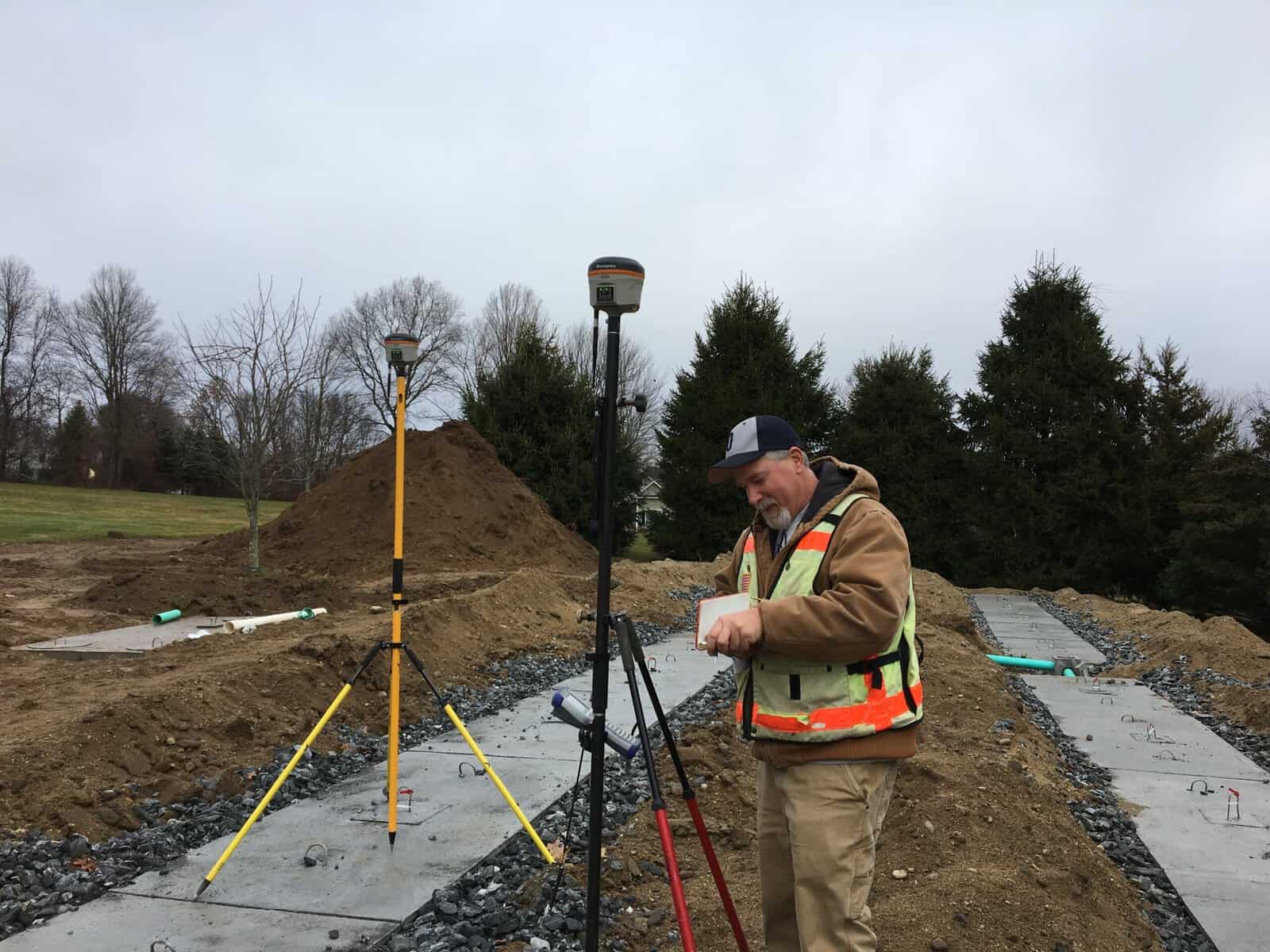 Surveyor Tough: When the going gets tough, the S321+ gets going. It's built to withstand accidents, with a surveyor-tough aluminum body that can survive a 2-meter pole drop. The S321+ is designed for longevity and can handle whatever conditions you throw at it, with an IP67 environmental rating that guarantees its resilience.
Athena RTK Engine: Under the hood, the S321+ is powered by the Athena RTK technology, ensuring top-notch RTK performance, whether you're receiving corrections from a static base station or a network RTK correction system. With multiple connectivity options, you can receive RTK corrections via radio, cell modem, Wi-Fi, Bluetooth, or serial connection. The S321+ delivers centimeter-level accuracy with near-instant initialization and unbeatable robustness, even in challenging environments.
SureFix Technology: With SureFix, you're always sure that the solution is correct. The S321+ runs two solutions in parallel on the board level, consistently providing you with the right solution with a remarkable 99.999% accuracy. You can rely on this data every time.
Atlas Global Correction Service: Take your precision to a global level with the Atlas correction service. Atlas delivers worldwide centimeter-level correction data via L-band communication satellites. With Atlas, you can achieve sub-decimeter positioning performance anywhere on Earth, without the need to be near a GNSS or communication infrastructure.
Powerful Communication: The S321+ features powerful communication options, allowing you to send and receive corrections via cell and UHF modems. Its internal 1 W Satel radio is one of the best in the industry, providing reliable performance with an optimal range of 10 km. With the internal radio, you may not even need an external base radio. The S321+ also has an internal 4G cell modem, expanding your communication options further. You can send and receive corrections over cell networks, making it one of the top choices for unlimited-range surveys.
User-Friendly and Versatile: On top of all the impressive features, the S321+ also broadcasts a Wi-Fi signal, simplifying setup and updates. The user-friendly Web-UI allows for quick configuration of static data, base, or rover settings, reducing the hassle of setup.
Key S321+ Features
Multi-Frequency, Multi-GNSS Base Station/Rover
GPS, GLONASS, BeiDou, Galileo, and QZSS
Athena™ RTK, Atlas® L-Band, and SBAS-Capable
Hot Swappable Batteries with 12 Hours of Combined Life
Wifi, UHF, Cellular, and Bluetooth Communication
8 GB of Internal Memory for Data Logging, Downloading, and Uploading
572 Channels
1, 2, 4, 5, or 10 Hz Update Rate (20 Hz Optional)
Internal Radio (410 – 470 MHz)
The Hemisphere S321+ GNSS Receiver is not just a tool; it's your partner for precision surveying. With the S321+, you're always ahead, ready to tackle challenging environments and consistently deliver exceptional results. Elevate your surveying game with the S321+.