Using a total station or any other piece of surveying equipment is easy when you know the right steps. But an understanding of the names and terms we will be using is also important, so let's go over some of those first.
Glossary of Surveying Equipment Terms
Tripod– The tripod is a three-legged stand that forms the base of the total station, RTK GPS or other pieces of survey equipment. Cameras also employ tripods for stable measurements.
Tribrach– A 2-plate mechanism that attaches to surveying equipment and allows for sub-millimetre adjustments. There are thumbscrews that help to adjust the device and usually include an optical plummet and bubble level as well.
Optical plummet– a scope on the side of the tribrach that points to a mirror inside the levelling mechanism. The mirror is angled downward, so centering the tripod is easier.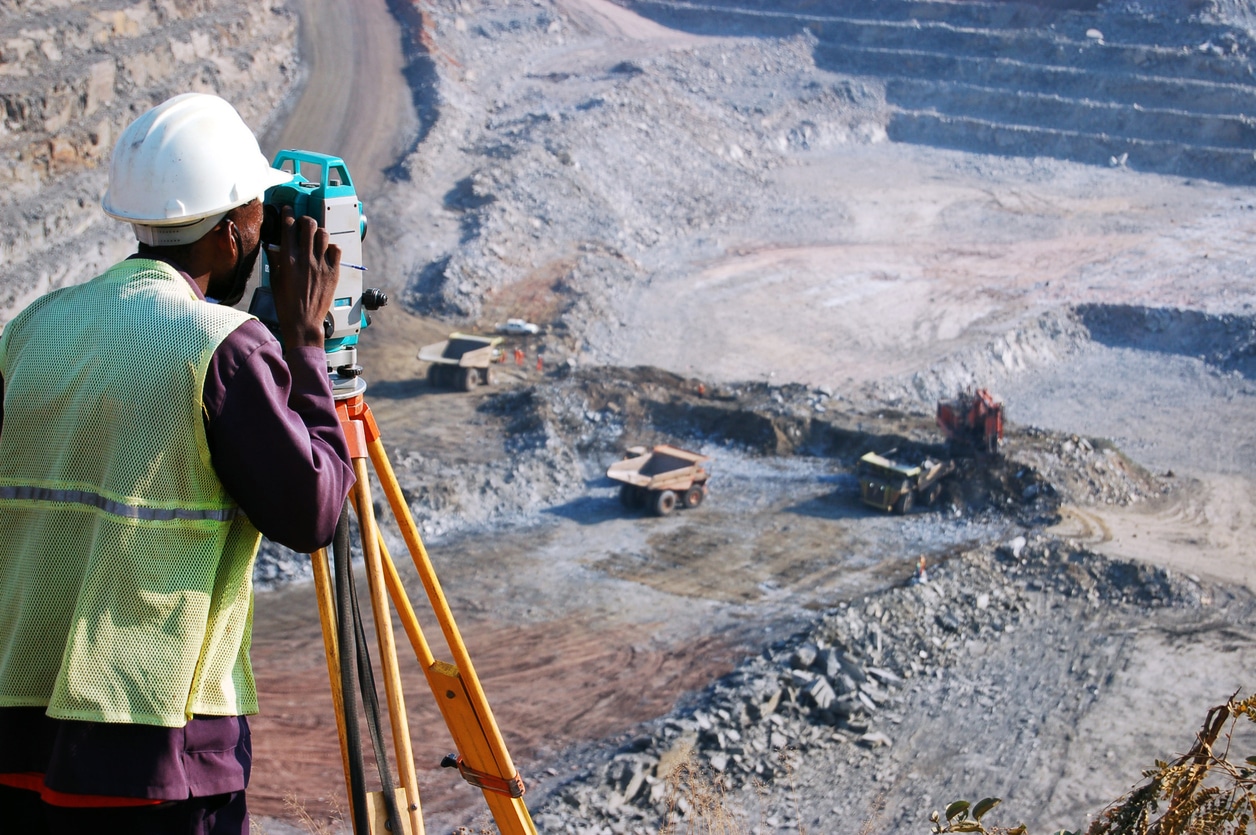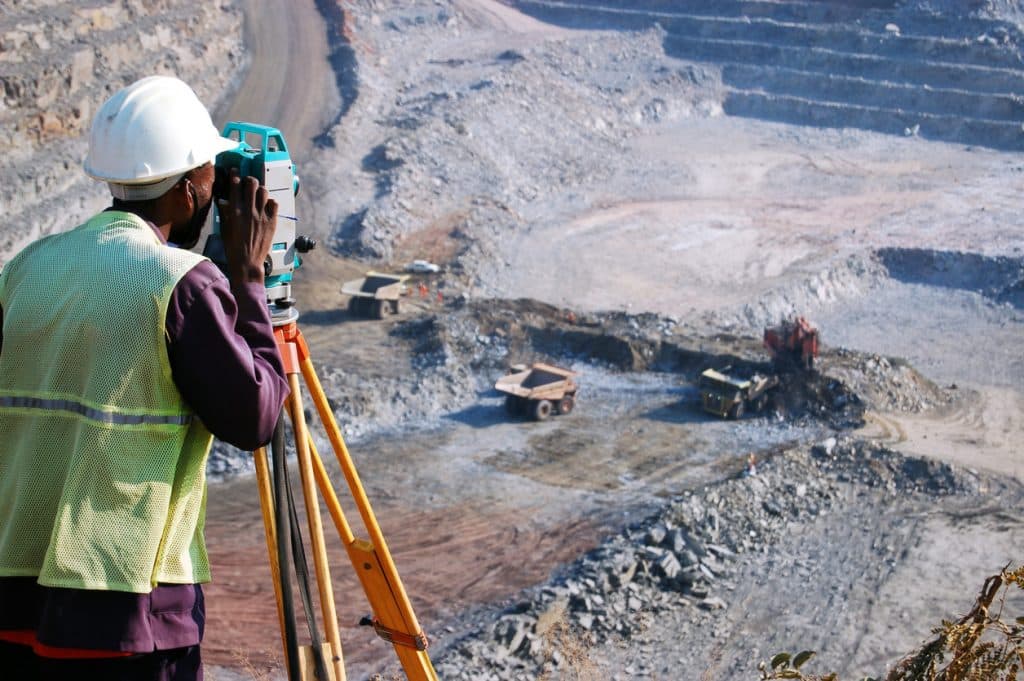 The Process of Setting Up Your Total Station
Step 1: Mark the point of reference
The first step in setting up your total station is marking the point of reference. Typically people use a pointed stake to mark a reference point and drive it into the ground.
Step 2: Set up tripod and attach tribrach
Next, set up your tripod overtop of the reference point. Attach your tribrach loosely and prepare to rough level the device.
Step 3: Rough level tribrach and attach total station
When rough levelling, you don't need to be perfectly level. Still, you need to be fairly close to level before attaching the total station. Use the optical plummet to correctly position your tripod and the bubble level when fine-tuning the position.
Step 4: Connect cables and power device on
Next, connect the two cables that come with your device. The first cable provides power to the unit, and the second attaches to the controller.
Step 5: Make fine adjustments
Using your total station's controller, make the final adjustments for accuracy. These small adjustments will make a difference in your final results, so ensure you follow the manufacturer's instructions for best results.
For Questions, Concerns or More Information, Come to Bench Mark US
Bench Mark Equipment & Supplies is your team to trust with all your surveying equipment. We have been providing high-quality surveying equipment to land surveyors, engineers, construction, airborne and resource professionals since 2002. This helps establish ourselves as the go-to team in Calgary, Canada, and the USA. Plus, we provide a wide selection of equipment, including global navigation satellite systems, RTK GPS equipment, GNSS receivers, and more. We strive to provide the highest level of customer care and service for everyone. To speak to one of our team today, call us at +1 (888) 286-3204 or email us at [email protected]