Description
The Difficulties in Surveying Under Trees
Although GNSS receivers have fundamentally, changed the surveying space forever, there have historically still been several limiting factors. When surveying under trees or near buildings. Whenever the view of the sky has become limited, your receiver is suddenly a paper weight, unable to obtain a fixed solution. There are two main factors that influence this degredation in performance:
1. GPS Signal Obstruction
The first issue is the most obvious, signals are simply obstructed from reaching the receiver. GNSS signals are broadcast at a relatively low power and obstructions can completely block the signal from reaching the ground.
2. Multipath Error
One of the most difficult things a receiver has to contend with is Multi-Path error. This occurs when the signal is reflected off of a an object. This means that when the signal reaches the receiver, the timing that the receiver relies on is not correct. A GNSS reciever determines its position by using the timing offsets from various satellites. When this signal path is no longer direct, the reciever must filter and eliminate these bad signals. Trees and buildings are particularily good at reflecting these satellite signals and effecting the validity of your solutions. 

Combatting Obstruction with the S631
In the past, many GNSS receivers have solely relied on less powerful L1 and L2 GPS and GLONASS signals. However, these frequencies are not very powerful and are regularly stopped by obstructions. In order to maximize the probability of passing signals through contested environments, multiple different signals and power levels are needed. For instance, GPS L5 is a powerful frequency band that was designed to better punch through tree canopy. However, must older 4th and 5th generation RTK receivers cannot receive these signals. 
The Hemisphere S631 is designed to not only receiver GPS L5 but many other more modern and powerful signals. These include the most advanced civilian signals currently available from the Beidou constellation. The leap from Block 2 to Block 3 BeiDou satellites is reponsible for the largest leap in RTK performance between generation 6, which cannot use Block 3 and generation 7, which can use Block 3 signals. A list of the signals the S631 tracks are below:
GPS: L1CA/L1P/L2P/L2C/L5
GLONASS: G1/G2/G3, P1/P2
BeiDou: B1i/B2i/B3i/B1OC/B2A/B2B/ACEBOC
Galileo: E1BC/E5a/E5b/E6Bc/ALTBOC
QZSS: L1CA/L2C/L5/L1C/LEX
IRNSS: L5
Atlas
With the ability to track signals that can punch through tree canopy, none of that matters without the ability to process and eliminate multipath signals. As mentioned above, multi-path constitutes the most difficult challenge for any RTK receiver to combat. With the Athena RTK engine, the S631 is one of the best performing receivers on the market under canopies and near buildings. With advanced multipath mitigation algorithms the S631 ensures that your position is accurate and repeatable. 
With SureFix Technology, the S631 ensures that the solution it obtains is the most accurate possible. SureFix works by performing two seperate RTK solutions in parallel on the board level. Until both solutions are in agreement, the S631 will not report a fixed solution. This means that you can be assured in the accuracy of your position, and will not be affected by positional drift over time. 
So whether you need to survey under big leafy oak, poplar or maple trees or large pines, the S631 will be able to give a reliable and repeatble position. Check out the two videos below to see what you can expect.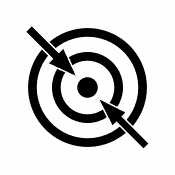 7th Generation RTK Technology
The Hemisphere S631 does not just boast an impressive RTK engine, it also comes with all of the features you would expect in a 7th generation RTK recevier at no extra cost. This includes at no extra cost, an internal radio, cell modem and an advanced IMU tilt sensor. The S631 is available for you to work how you want, whether you want to use it for static work, base and rover, network or whatever your specialized application the S631 is ready for you. 
The internal radio is a Satel 1 W radio that allows you to acheive long range communication, up to nearly 7 miles in perfect conditions. But even in less than perfect conditions, like those found in the city, you can acheive upwards of 3 miles of range. So even when you don't have line of sight, or are in a contested environment, the S631 is up to meet your challenges.
With the cell modem, you get a huge amount of flexibility. The cell modem is perfect for allowing you to run the units as a network rover, on all major state CORS networks. If you are outside of CORS network coverage you can always switch to an NTRIP base and rover setup. This allows you to get the advantages of a network, long range, no line of sight issues, but also retain the advantages of a point to point solution. 
The S631 allows you to get it all done, and to work how you want to work. 
Making You Faster in the Field
One of the more underrated aspects of the 7th generation RTK cycle is the IMU tilt sensor. Previously, receivers had a tilt sensor that was more of a gimmick than a tool. However, with the advanced IMU tilt sensor on the S631 that has changed. The tilt sensor allows for you to completely change how you work. 
With the IMU tilt sensor, you can layout in 1/3 of the time and survey in 1/2 the time. This is becuase you never have to take the time to level your pole. When performing a topographic survey or a stakeout survey this is a huge time saver. This means that you have to spend less time at every point, and get to pickup more data faster. 
With the previous generation of tilt sensors in RTK receivers, there was a problem with accuracy and you could not use it everywhere. Take the older Hemisphere S321+, it has an internal tilt sensor but it cannot be used in large portions of the world as it relies on the magnetic declination of the Earth to make its measurement. In areas where the declination is too high this meant it was unusable. With the S631, RTK data is used to determine the tilt sensor calibration and takes as little as 30 seconds to calibrate when you turn your receiver on. And as the video below shows, it is really accurate as well.