Description

The Hemisphere S631 finally brings repeatable, accurate results under canopy. With the Athena RTK engine you get advanced multi-path mitigation that allows you to get precise RTK solutions under heavy canopy and near buildings. With 7th Generation RTK technology, the S631 can utilize signals from all of the major constellations, including; GPS, GLONASS, Galileo, BeiDou, QZSS and IRNSS. With the ability to fix on any constellation, the S631 uses the best available signals 
With SureFix Technology, the S631 ensures that the solution it obtains is the most accurate possible. SureFix works by performing two seperate RTK solutions in parallel on the board level. Until both solutions are in agreement, the S631 will not report a fixed solution. This means that you can be assured in the accuracy of your position, and will not be affected by positional drift over time.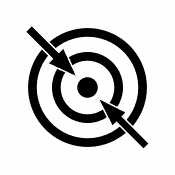 Unlike other manufacturers, Hemisphere does not lock any of there functionality behind extra fees. Everything is available straight out of the box, including all constellations and signals, network and UHF capability and the tilt sensor. You have total control over how you work.
The internal IMU tilt sensor of the S631 allows you to complete surveys faster than ever. With the internal tilt sensor of the S631 you get a solution that helps you work faster as you do not have to stop to level the pole. Simply place the point of the pole on the ground and record your position, regardless of the angle of the receiver. For instance, when performing a topo, you do not have to level the pole, which can significantly speed you up.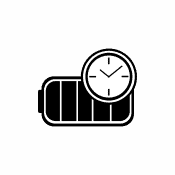 The S631 provides all-day battery life to ensure that you get the most amount of work done a single battery cycle. With the S631 you can expect up to 12 hours of working time on a single set of batteries. By drawing from both hot-swappable batteries at the same time, the S631 extends the working time of your receiver.