Description
With the end of Windows Mobile, the surveying and mapping industry has finally been forced to move on to new pasturers. This has created a lot of new and innovate of data collection solutions to have appeared on the market. This includes a host of Android data collection solutions that offer a host of new and exciting designs. With the introduction of Android solutions, there a host of new benefits over the previous generation Windows Mobile data collectors. 
With a new operating system, manufacturers get a lot more freedom to design better and more user friendly data collector designs. Android offers a variety of customization options, that open the door for data collectors that are better suited for surveying. With the introduction of Android data collectors, the surveying market finally gets access to more applications, as the Google Play store is now available on the data collector. This helps avoid a lot of the past connectivity issues we have seen with the previous Windows Mobile generation of data collectors.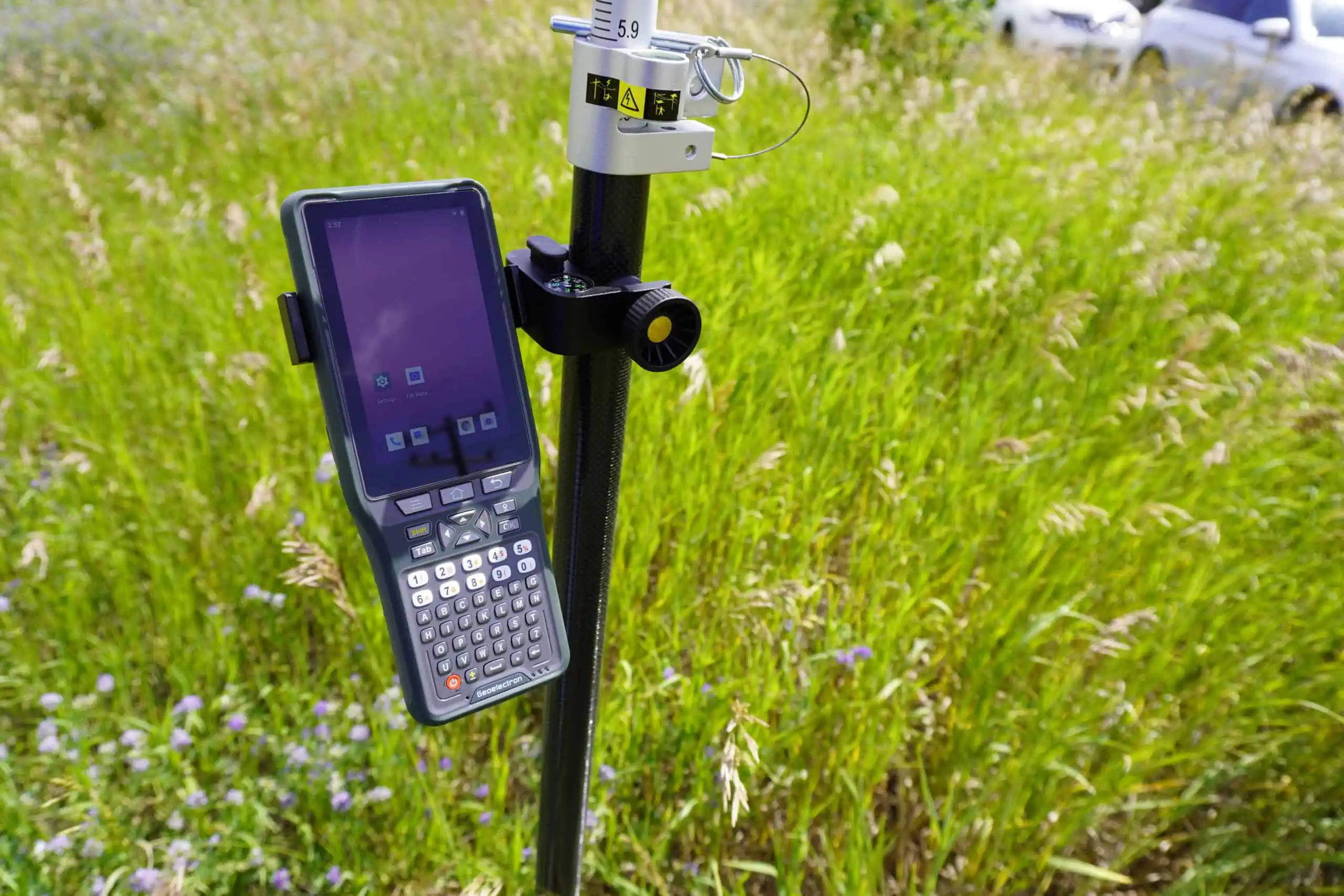 Rugged Android Data Collection
With the evolution of data collectors in the last 5-6 years, we are finally beginning to see Android solutions that meet the day to day needs of surveyors. The P9III is a rugged, leightweight, solution with a full alphanumeric keyboard. This makes it easy to perform code work in the field and on the fly. 
The P9III also offers a ergonomic design that is going to be familiar to a lot of surveyors who used the Surveyor 2 / Allegro 2 platform. With the same shape but a smaller and more lightweight design that makes it even easier to use in the field. 
The P9III houses a larger than expected 6000 mAh internal battery that allows for up to 10 hours of continuous run time on a single charge. With a rugged IP67 dust and water proof rating, the P9III will be able to take everything you throw at it and more. The large easy to read screen, even in the sun, will stand up to whatever punishment you throw its way.